GForge and SourceForge share a common past and, in fact, if you give GForge a look you'll notice a number of similarities like version control with SVN and Git, Trackers, Docs and Wiki. Yet despite these similarities, GForge meets your collaboration needs in a much better way.
Hands-down, GForge is more elegant, comprehensive and scalable than SourceForge
All-in-One Collaboration
A long time ago, SourceForge made a decision to focus on project publishing and advertising instead of focusing on collaboration. The result? Shallow or missing features and clunky integrations.
GForge, on the other hand, continued to focous on collaboration. GForge features share deep integration to meet the needs of your team and projects. We provide a robust, well documented API allowing you to integrate GForge with other parts of your business.
Click through the tabs below to compare GForge and SourceForge on user experience and features, and how to make the switch:
Make The Switch
Pricing
GForge pricing is on par with that of SourceForge, however, we should point out we target different organizations. GForge is a full collaboration suite for managing a large project portfoilio that includes thousands of users and projects. GForge offers SaaS, on-premises and managed hosting options and we support an Enterprise option allowing customers to deploy multiple instances of GForge within their organization.
Migrate Your SourceForge Projects to GForge
Because GForge and SourceForge share a common past, it is possible to migrate all your SourceForge data into GForge includeing:

Projects, and Team Members
Source Code (SVN / Git)
Trackers/Artifacts, custom fields, comments, and attachments
Documents
Packages and Releases
Wiki
Easy, Portable Project Snapshots
With GForge, you will own your data whether you're on our SaaS platform, using GForge-managed hosting or your own on-premise server. Want to change your GForge Next hosting option later? We've got you covered.
Compare Features
Here's a more detailed breakdown of various features and capabilities between SourceForge (functionality on sourceforge.net as of 2023) and GForge. Do you have any questions that aren't answered here? Book a demo and we'll be happy to answer all of your questions.
SourceForge

Workflow

YES

NO

GForge's workflow ensures tickets are handled in a consistent manner.

Full Agile Support

YES

NO

SourceForge has no concept of Epics, Sprints, Kanbans or User Stories.

REST API

YES

YES, BUT...

GForge provides a single API for all our resources (tickets, releases, wiki, etc. SourceForge has 3 APIs.

Internal & External Collaboration

YES

YES

Managed Hosting

YES

NO

We can manage a dedicated GForge instance using your domain name

Cloud Deployment

YES

YES, BUT...

SourceForge is only offered on their own cloud

On-Premises Deployment

YES

NO

Run GForge seamlessly on your own, private network.

Offline Installation & Upgrades

YES

NO

Customized Tickets

YES

YES

Users of the TeamForge Tracker/Artifact system will find GForge familiar, simpler and more powerful.

Pull Requests

YES

YES, BUT...

SourceForge supports "merge requests" but they must be processed outside of SourceForge since they don't support code reviews.

Document Management

YES

YES, BUT...

SourceForge doesn't allow yout to set access control rules to folders. Also, GForge support large file uploads through the browser.

Chat

YES

NO

Continuous Integration

YES

NO

GForge supports CI/CD.

Wiki

YES

YES

Centralized Search

YES

NO

GForge allows you to quickly search within a single project or across all the project's you have access to.

Single Sign-on (SSO)

YES

NO

SourceForge dues not allow logging in with your corporate SSO provider or third parties like Google.
Compare Experience
Even though SourceForge and GForge share a common history, structure and deep task-tracking features, it's hard to argue that they look similar at all. We've spent the last several years building a brand-new GForge user experience - streamlining processes and workflow, adding new flexibilities and features, and making it easier to navigate between tasks, projects and data in a single click.
These are just a few screen shots for comparison - book a demo with us and we'll gladly show you all the other highlights, and show you how GForge Next can make your personal workflow more effortless and automatic than ever.
Navigation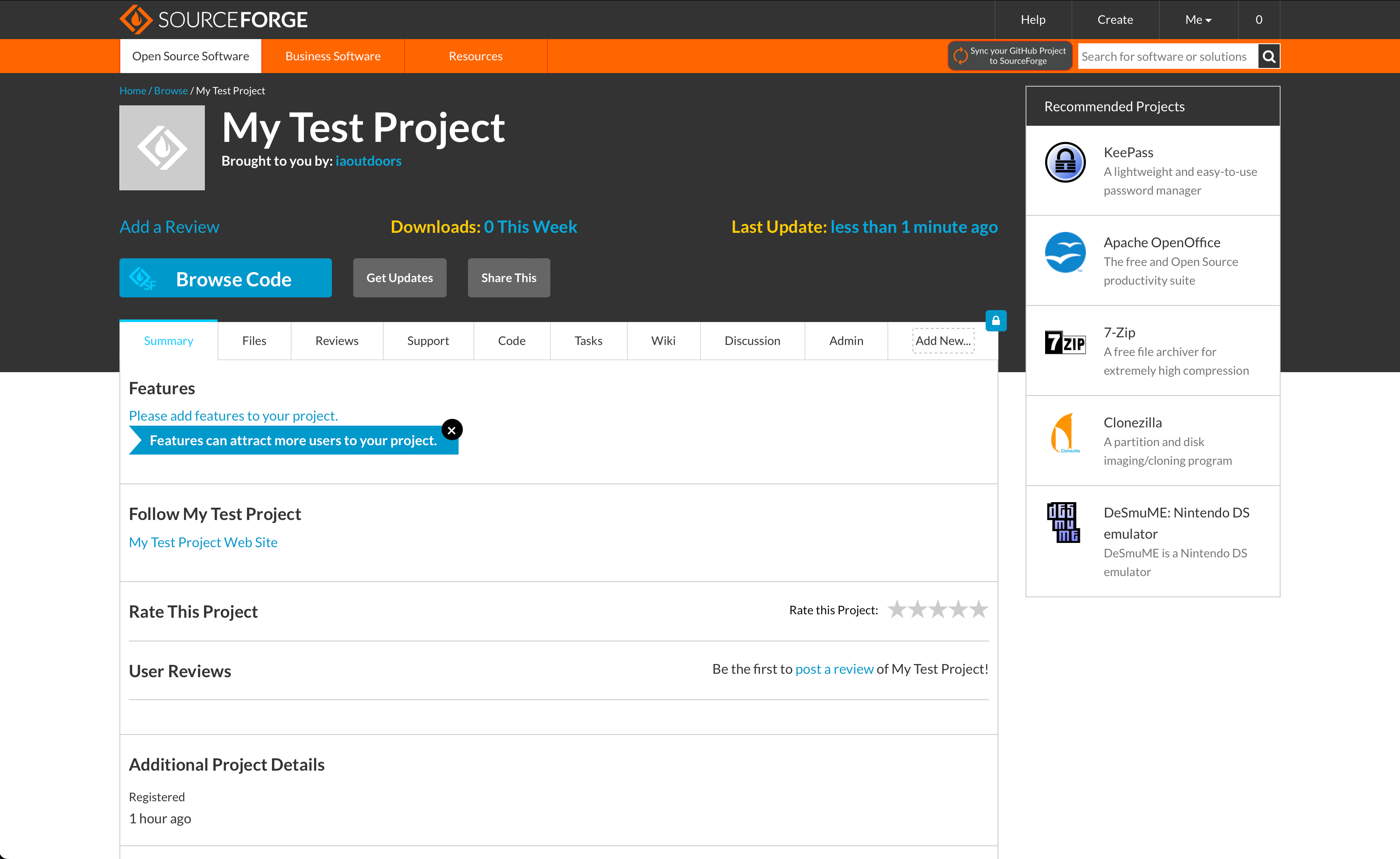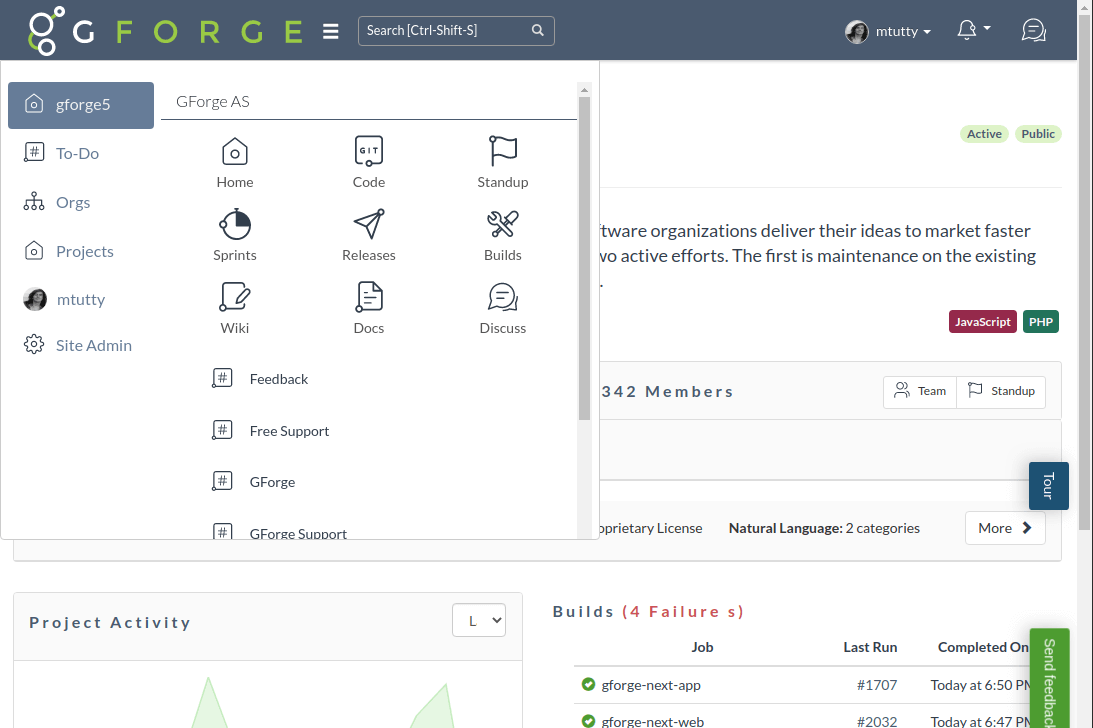 Task Management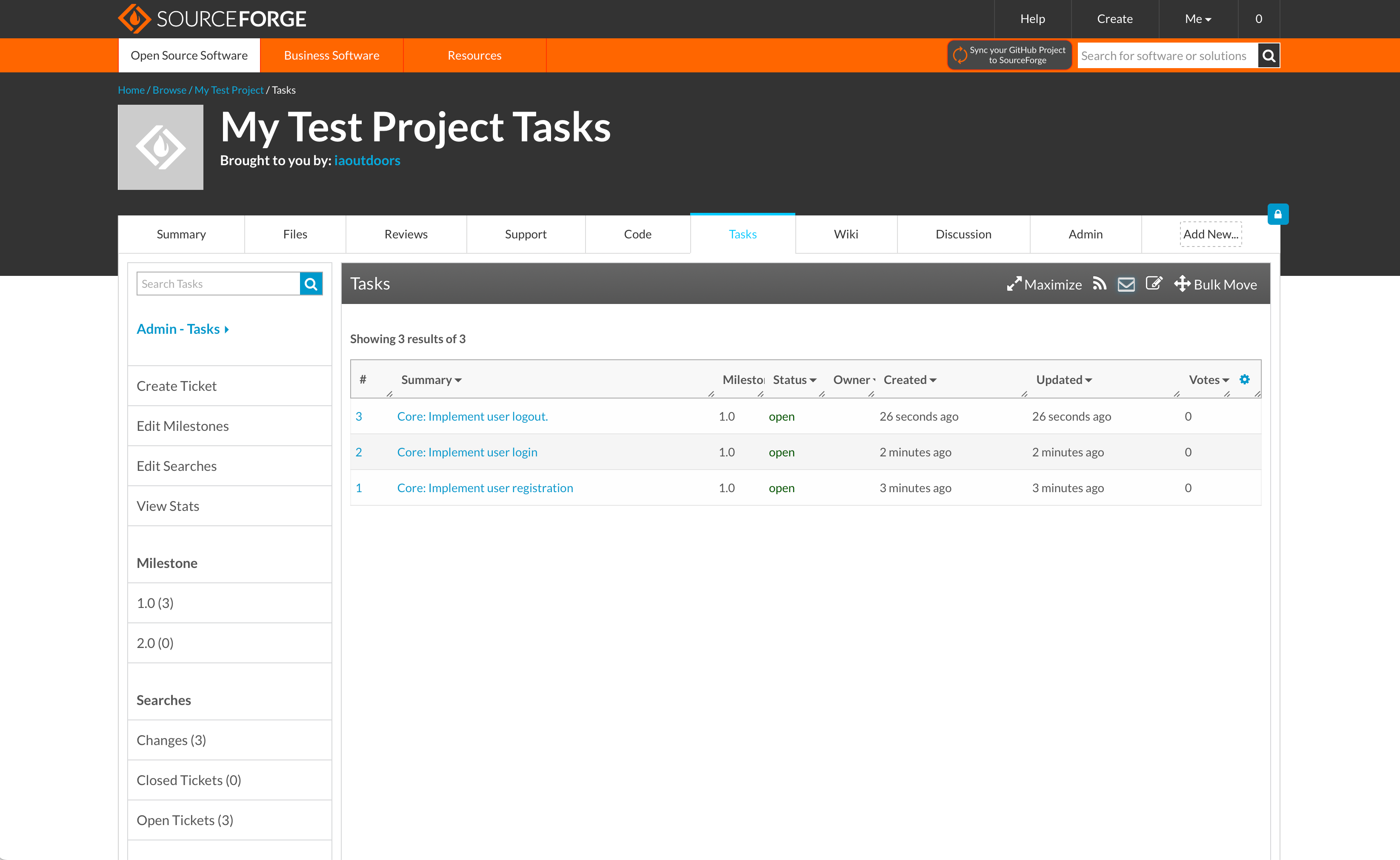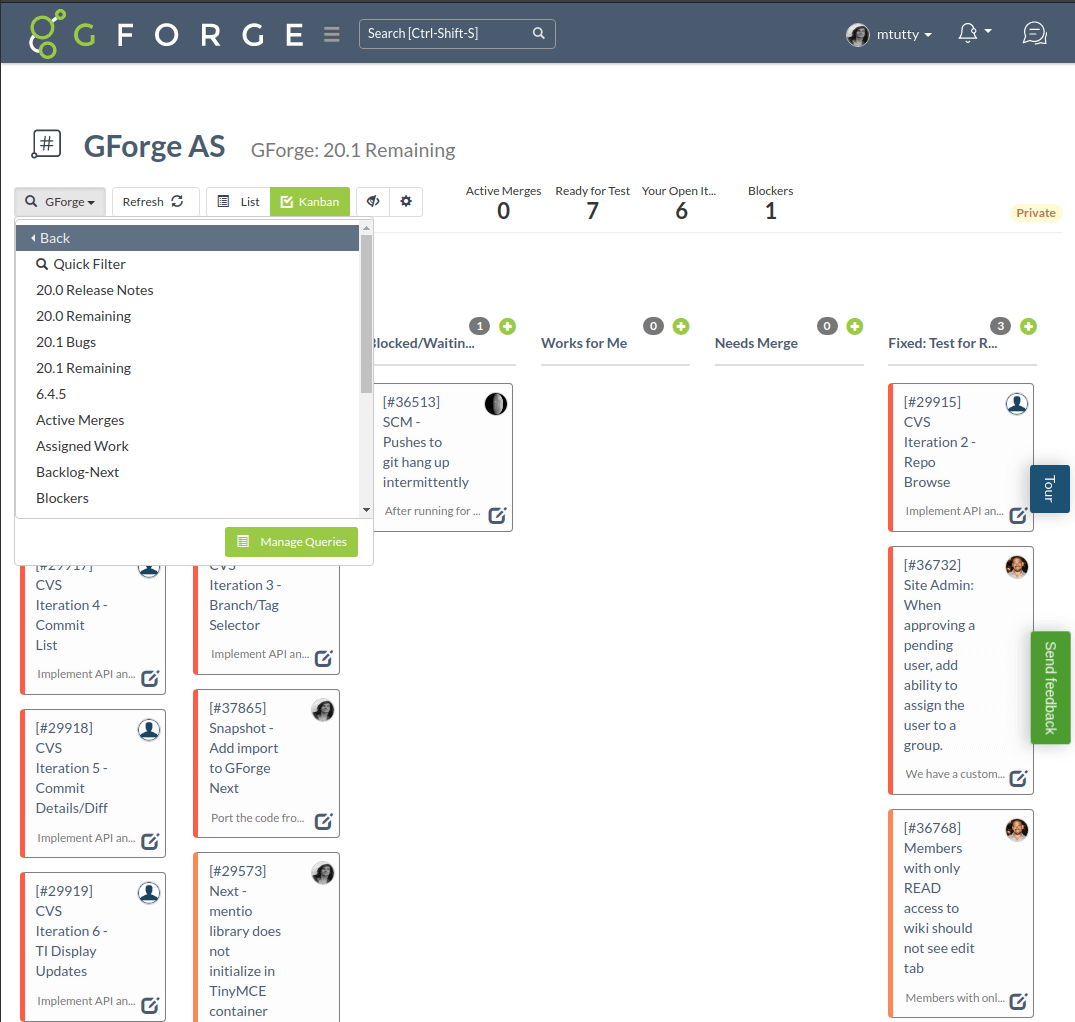 Source Control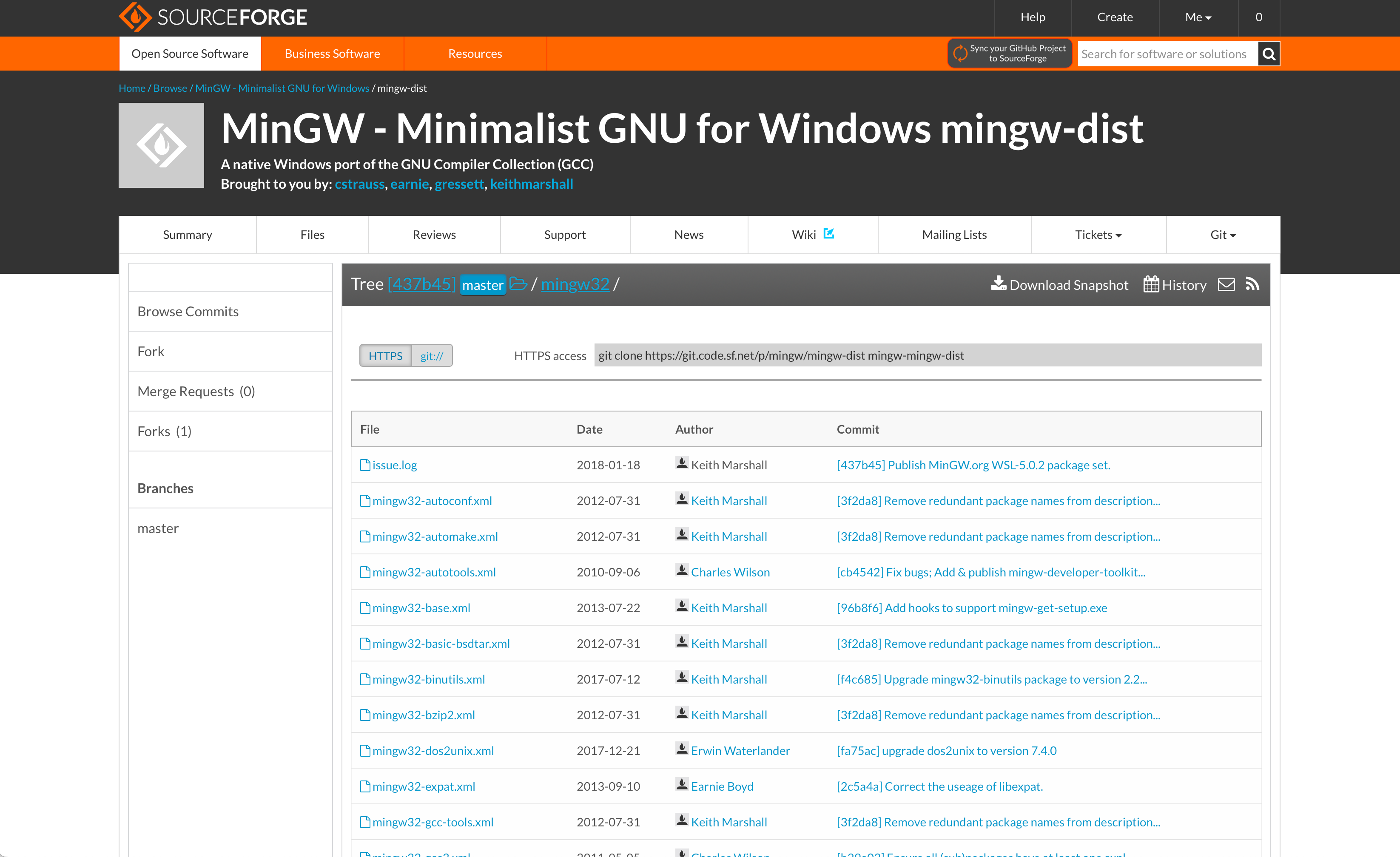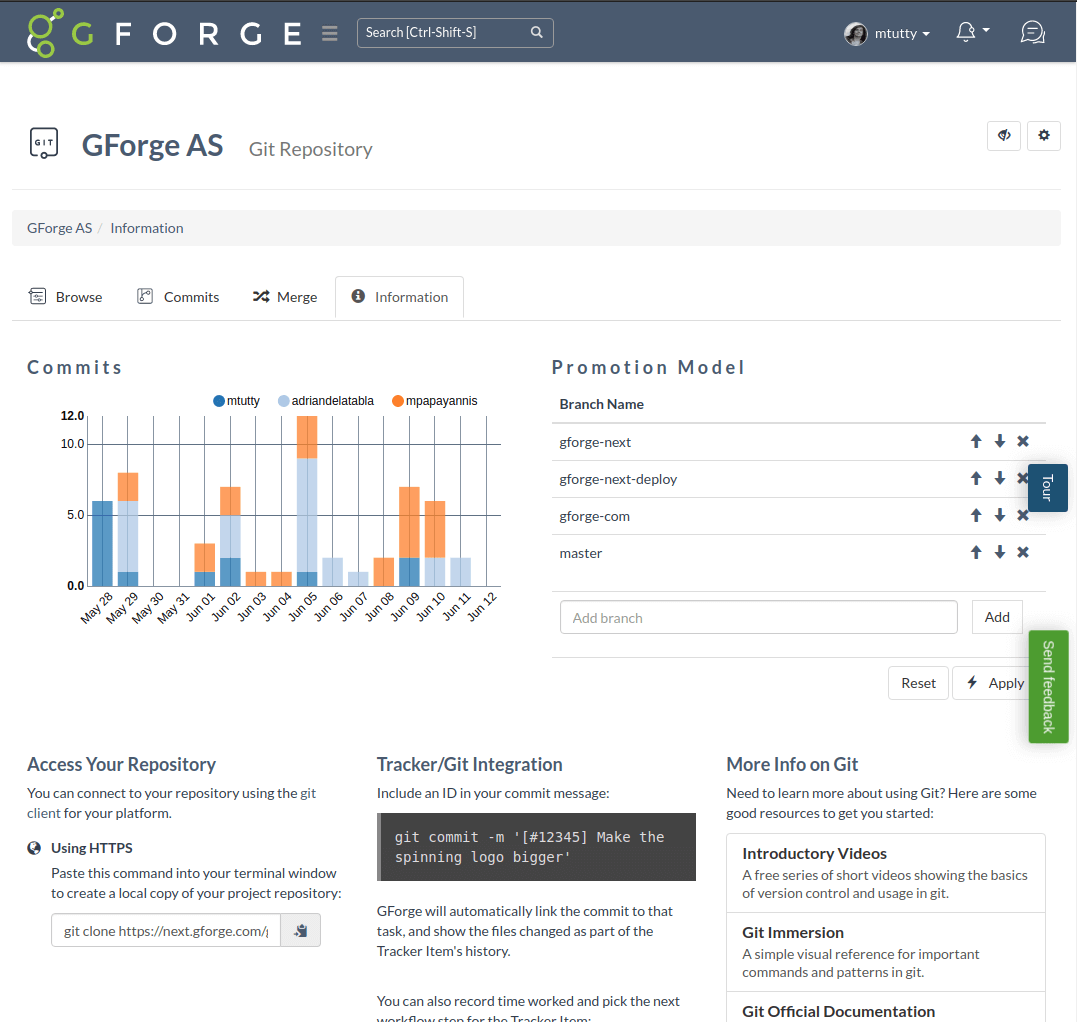 Team Chat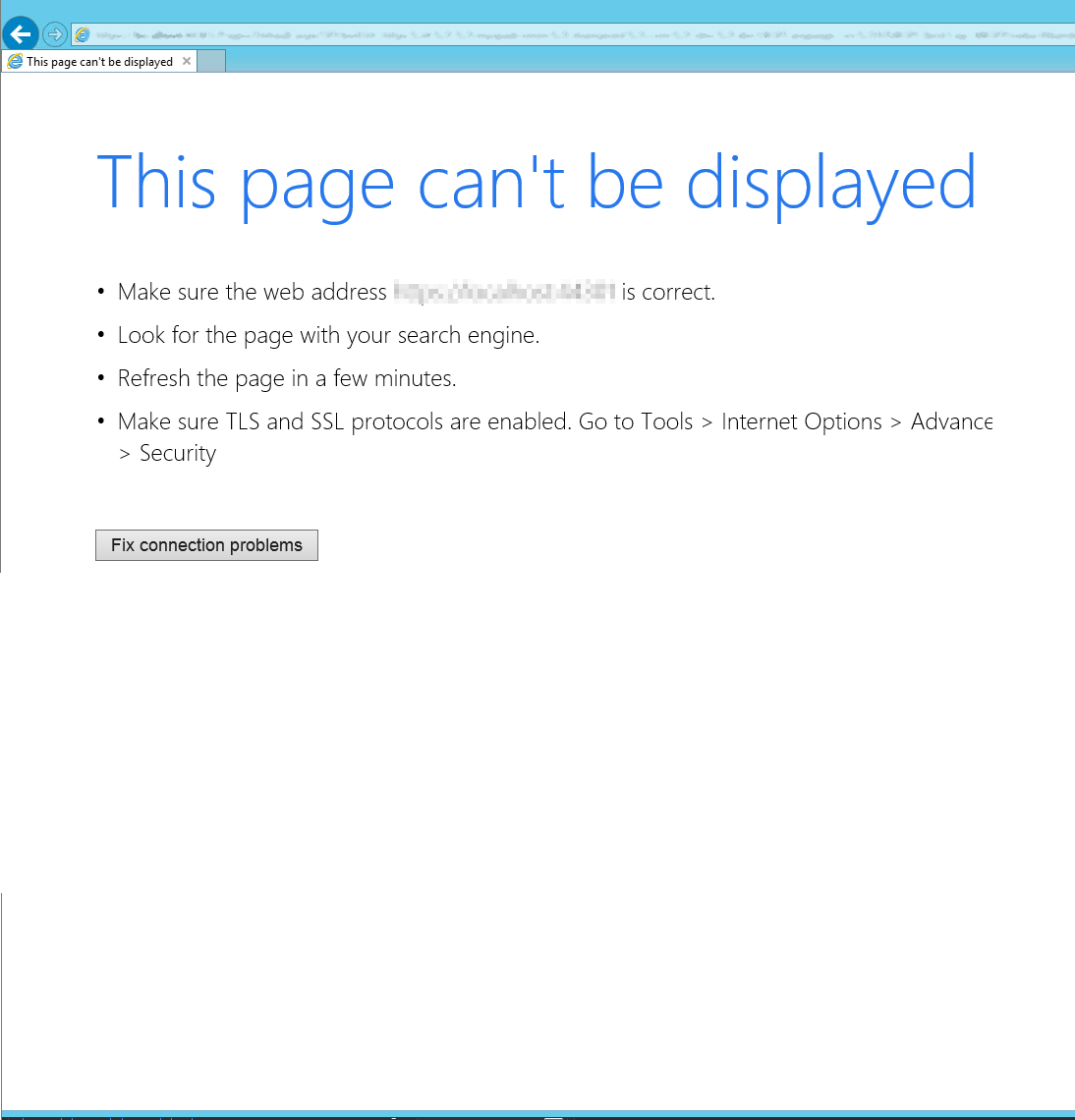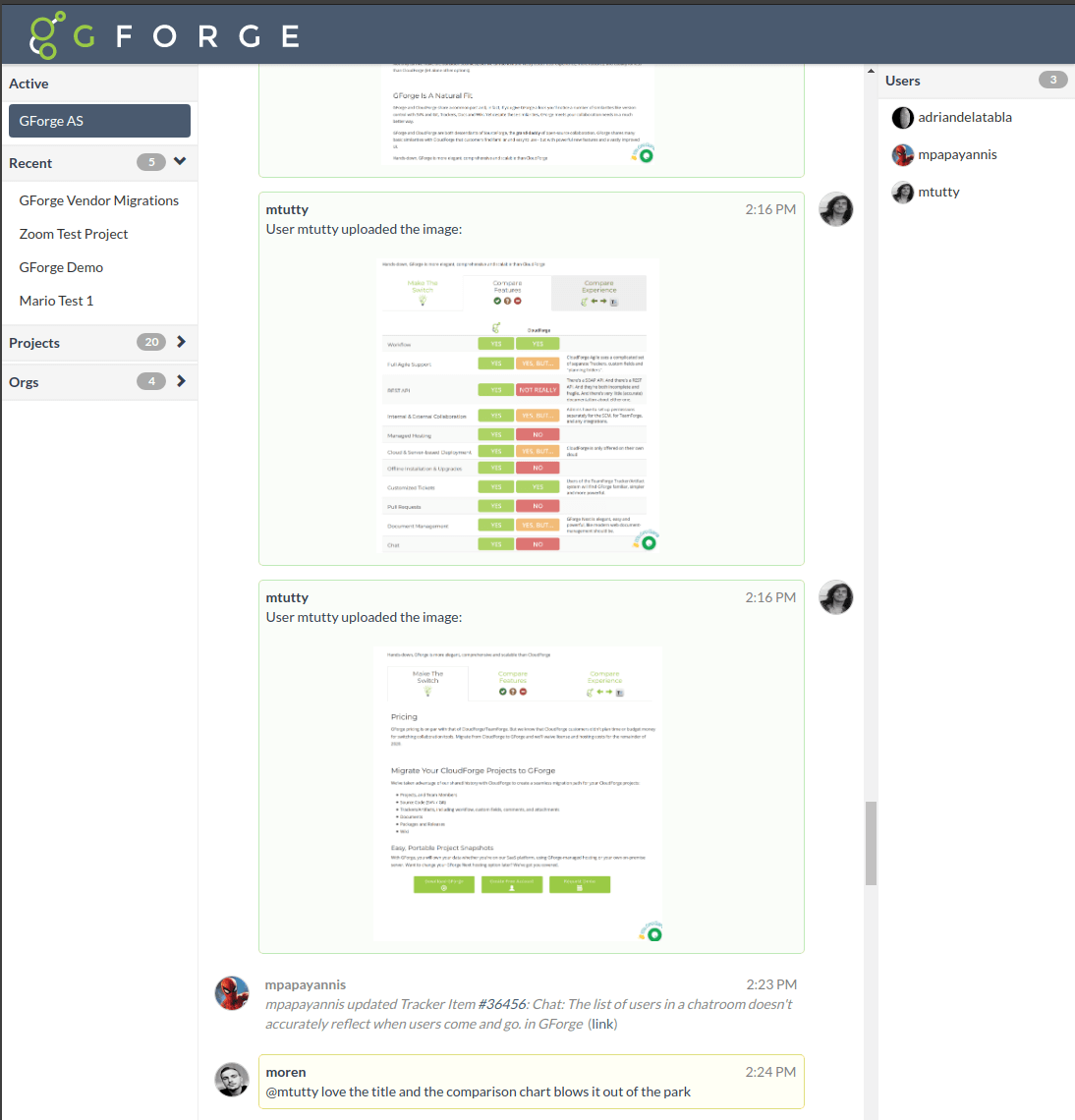 Document Management